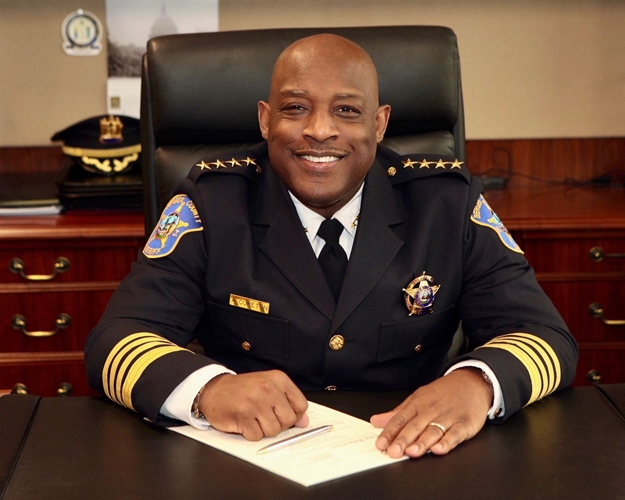 Born and raised in Englewood, NJ, Bergen County Sheriff Anthony Cureton is a law enforcement professional and community leader with more than 33 years of experience. Anthony proudly served for 25 years as a police officer in his hometown. As Sheriff, Anthony leads a team of 600 officers and civilians, safeguarding close to 1 million residents living in 70 municipalities. Anthony currently leads the Professional Development & Diversity Committee for the Major County Sheriffs of America.
Anthony served as the long-time president of the Bergen County Branch of the NAACP, as has served on many community boards and has been honored by many community & civic organizations. An avid learner, Anthony teaches criminal justice as a professor at Ramapo College of New Jersey in Mahwah and Fairleigh Dickinson University in Teaneck and guest lecturer at John Jay College of Criminal Justice.
Anthony holds a master's degree in administrative science from Fairleigh Dickinson University and a B.S. in criminal justice from New Jersey City University, Jersey City. Anthony is a lifelong resident of Bergen County. He lives in Englewood with his wife, Natalie, and their two daughters.