The Court Security Unit's primary mission is to ensure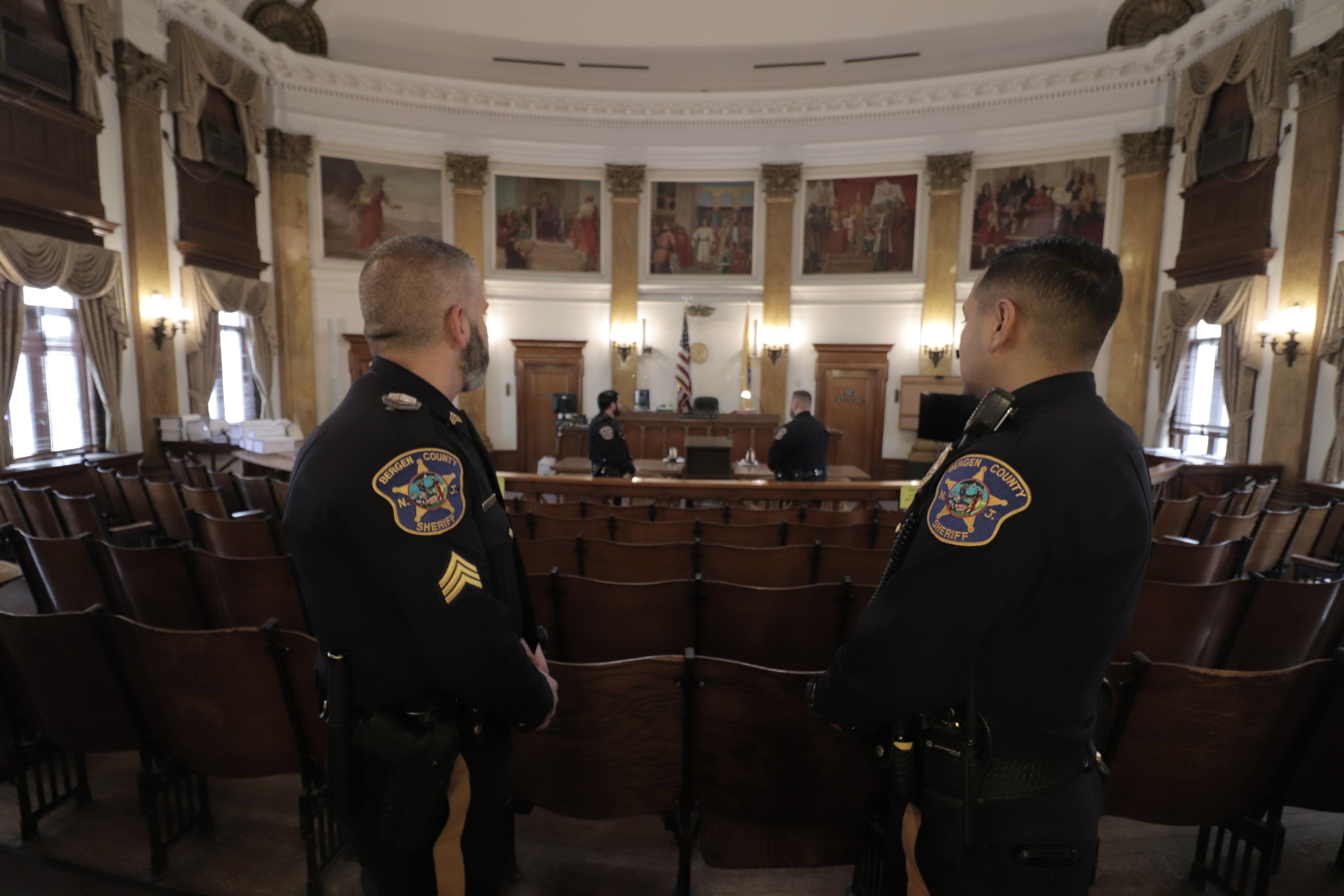 the orderly operations of the Bergen County Justice Center as well of the safety of its judges, staff and the more than 1 million visitors who pass through its doors every year.
In addition, the Unit is tasked with providing security and maintaining order at the judiciary's Probation Department. To accomplish this, the Court Security Unit utilizes a mix of traditional methods, such as magnetometers and x-ray equipment, aimed at detecting potentially dangerous items before they make their way into the facility as well as various state-of-the-art technologies designed to monitor every square inch of the facility for signs of possible trouble.